Welcome!  I'm so excited about my newest book BE AWESOME! Banish Burnout: Create Motivation from the Inside Out. 
Here's what Fran Hauser (author of Myth of the Nice Girl: Achieving a Career You Love Without Becoming a Person You Hate) had to say:
"Burnout is a big problem -- one that impairs our ability to be our authentic selves across all areas of life. In BE AWESOME! Kristina Hallett provides practical tips and compelling anecdotes that will help professionals of all ages rediscover their authentic passion and refocus their energy on the things that truly matter."
And a short word from Tricia Brouk (Executive Producer of TedxLincolnSquare):
"If you haven't had the opportunity to work with Dr. Kristina Hallett on finding your awesome, you must read her book, Be Awesome. She's written the book as if she's talking directly to you. Her ability to share facts, stories and exercises in such a caring and conversational way, gives the reader the support and belief that you can be awesome starting today."
Both books reached international best-seller status on the first day - woohoo! If you are ready to jump start your transformation, schedule a call with me and I will send you a FREE COPY.
Make sure to join my email list to get all of the latest updates and to be notified when I'm speaking in YOUR area!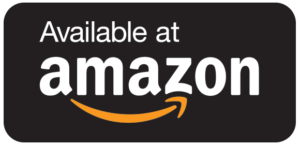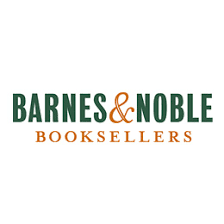 My  first book, Own Best Friend: Eight Steps to a Life of Purpose, Passion, and Ease now has a Companion Workbook available to help you get the most from the EMPOWERS process. I know you will love it!
Reviews - What people are saying:
Dr. Hallett's book is a gift for busy women everywhere.  I read this book in one setting and literally could not put it down.  It is chock full of practical tips that will help you find and live your very best self.
Melissa Morriss-Olson, Ph.D. Provost, Vice President for Academic Affairs Bay Path University
In her book 'Own Best Friend', Dr. Kristina Hallett delivers a message that is dear to my heart. As a fibromyalgia patient, self-care has been the key that has unlocked the life and future I love to live. Unfortunately, many of my clients and students don't know how to translate the concept of self-care into reality. They often think it means getting a massage or taking a bubble bath or meditating. It can include those things, to be sure. Ultimately, however, self-care is about treating yourself the way you'd treat someone you love. It's about being your 'Own Best Friend'. Dr. Hallett's EMPOWERS process provides a practical, step-by-step framework that will lead you in cultivating a relationship with yourself that goes beyond massages and bubble baths to provide something deeper and more lasting — a loving and nurturing relationship with yourself.
Tami Stackelhouse, Founder
International Fibromyalgia Coaching Institute
In a word, transformative! Within the first several chapters I had taken steps to make some much needed changes in my own life. Kristina's conversational style makes this a very readable and engaging book. Should be on the bookshelves of women everywhere!
~Diana Schryver, LICSW
"I have always believed that we are the CEOs of our own destiny.  In her book Own Best Friend Kristina Hallett takes this notion to a much deeper spiritual level.  She provides a guide for all of us to live more fully by believing in ourselves and the powers within us."  Carol A. Leary, Ph.D.  President, Bay Path University, Author, "Achieving the Dream: A How-To Guide for Adult Women Seeking a College Degree"